The Hike
Point to point this isn't a long hike. The magic lies in the side trips. An afternoon at Hole in the Wall or heading north toward the Nizina and Frederica glaciers and the view towards Mt Regal.
The hike south toward Chitistone Pass is varied. We traverse a boulder field, some sidehill, and climb high up Chitistone Pass. We don't have to deal with much brush up in this area, so there's no real bushwhacking to speak of. Woo hooooooo!
The Goat Trail is a series of steep scree-covered ravines each with (at least) one small sheep or goat trail winding across the scree. It's steep with a degree of exposure. Not for the meek. Intimidating yet also very doable.
We'll take our time and mosey across.
Heading to/from Wolverine instead of taking the traditional route down to Chitistone River and Glacier Creek allows us to avoid the bushwhacking and river crossings involved in that route. I like to stay up high, traverse around behind "The Fin" (the backside of Hole in the Wall) and enjoy the subalpine terrain.
This is a good area to spot the slopes and ridges for Dall sheep.
Soon enough we wind our way out on the ridge known as "Wolverine", make camp and await our bush flight back to McCarthy.
This hike works well either direction. Skolai -> Wolverine or Wolverine -> Skolai.
Extensions and Options
Backpacking
Flexibility is just one reason I love this hike. I've walked Skolai to Wolverine in two days and I've done it in ten days. Point to point is great but why limit yourself to that? Spend at least a few extra days en route seeing some of gems along the way.
There are a number of great options for adding a side hike here and there. We can also extend the route via a more circuitous loop around the north side of Wolverine Butte.
Packrafting
For packrafters you can drop down to Doubtful Creek and packraft the Nizina River all the way back to McCarthy. Or drop down to the Chitistone and paddle that river to the Nizina and on to McCarthy.
The packraft options are for intermediate to experienced paddlers only. My recommendation is to hike Doubtful Creek down to Nizina River and begin packrafting.
Who's This trip For?
Everyone.
One more reason I love the Goat Trail. It's a great hike for just about anyone. For the novice hiker we can take it easy. Do shorter days and have a layover day or two along the trip. More experienced backpackers might go a little harder, venture a little further, and cover more miles in less time.
That's not to say it's an easy hike. The Goat Trail comes with it's share of challenges. And if you've never backpacked before you'll find just hiking all day with 40 pounds on your back to be a bit of a project for sure.
I generally recommend this trip for folks somewhere 'in the middle'. Have some backpacking experience, be in relatively decent shape, and willing to carry your pack 5-6 mile a day. Expect some hard days and some easy days. Don't expect it to be like anything you've ever done before.
Challenges
The terrain is generally manageable. There is no bushwhacking, very few sections of boulders or moraine to traverse and the sidehilling is kept to a minimum. Much of the hike we take a somewhat followable small game trail. This also helps minimize adversity.
The Goat Trail is a series of steep, scree-covered ravines that we traverse as we hike down Chitistone Canyon. There is some  exposure. They're also not as sketchy as they sound.
The scree stopes of the Goat Trail do have an intimidating degree of exposure. Take it easy, follow your guide, and it's really not as hairy as you think it will be. Just remember to lean in toward the hillside. You'll be fine.
An Easier Option?
Wanna see Skolai Pass and not deal with The Goat Trail? The Goat Trail sounds a little more than you care to bite off? Let's have a chat about a basecamp trip at Skolai.
Stay Connected
Subscribe to the Newsletter!!
Newsletter subscribe
Stay up to date with all the latest goings on as well as information and notes from the field with Expeditions Alaska. The magnificent newsletter "Ramblings" ~ It's like having Alaska land in your inbox.
Photo Opps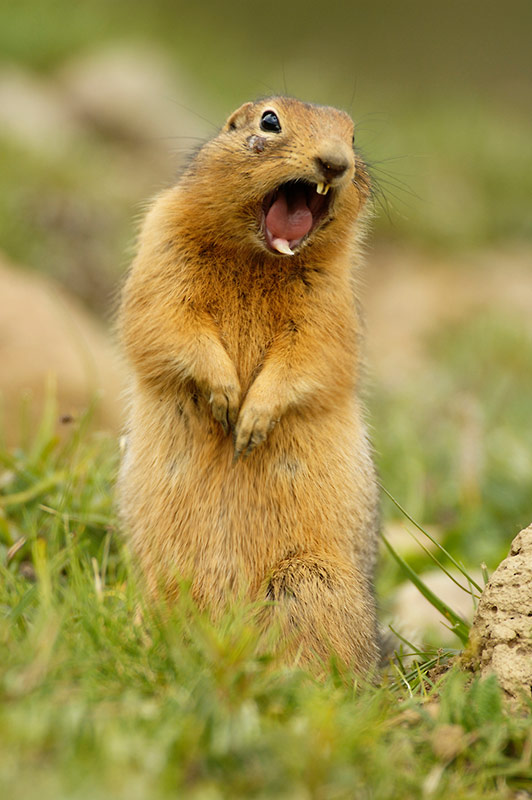 This region offers some of the finest landscape photography anywhere and is also home to a rich diversity of wildlife. Bring your binoculars or telephoto lenses and scan the open tundra for grizzly bear, caribou, wolf and Dall sheep, migratory shore birds, ptarmigan, ground squirrels and red fox. Golden eagles are frequently seen here too.
Trip Itinerary
The Skolai to Wolverine backpacking trip in Wrangell-St. Elias National Park is also one of our most exciting. Like all the trips we run, the itinerary is somewhat fluid. Weather, hiker experience and many other factors determine the actual trip. But to give the web visitor a basic outline of how this trip might typically unfold, here's a detailed look at a Skolai to Wolverine route: for simplicity sake, I'll assume the trip dates are Aug 1 – Aug 8.
Realize everything here is simply an example. I've actually completed this trip in 2 days, and I've also spent 10 days doing this route. I feel a 9 day trip is about perfect for this route – this gives you 6 complete days in the backcountry. The route here is described one day shorter. I like to use the extra day to explore the area just west and north of Wolverine Butte, some really interesting hiking up in there.
Trip Logistics
We travel from Anchorage to McCarthy, overnight in McCarthy and then fly in to the backcountry. A week in the Skolai Pass area and we fly back to McCarthy, show and eat, and then enjoy the afternoon relaxing in the slow-paced rustic town of McCarthy, or venture up to Kennicott and look at the historic copper mine Mill buildings and leftovers of this ghost town. We spend the night in McCarthy, and travel back to Anchorage on the final day.