About Your Trip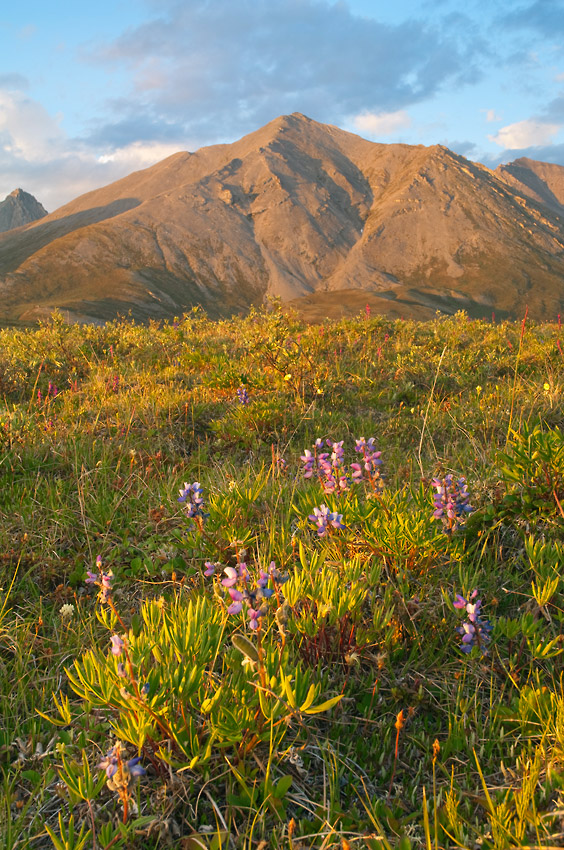 Duration
8 days works great here. We can run it a day or 2 shorter if need be, or add a day or 2 to the end of it. There is so much to explore here. But 8 days feels right.
Adding a day adds weight with additional food, and I find 7-8 days is a good load for most people. But if you're up for a little longer time in the wilderness, let me know.
Logistics
We travel from Fairbanks to Coldfoot and fly into the Arctic Refuge from there. We camp and backpack our way toward our pickup spot, moving without urgency. There's SO much to see and touch along the way. To listen for, to experience. Up and down we travel the tundra. Over the Continental Divide. Continuing westward. Investigate and examine this wild land. This wilderness is a wonderful exploration and discovery.
Our pickup flight brings us back to Coldfoot. Eat a hot meal at an actual table and chairs, we overnight, and travel back to Fairbanks on the final day.
Backpacking Trip
Bring yourself to the tundra and explore the Arctic. Nothing like it exists anywhere else on earth.
The wilderness of ANWR is larger than the State of South Carolina. The caribou herds are larger than any other herds on the continent. Their migration is the longest of any land mammal alive, ours is a few short miles by comparison.
The mystique of the Refuge. We often talk of this here in Alaska. It's as real as it is inexplicable.
The indigenous people of the area call this place "The place where life begins".
We aim to hit the good spots. We crest the Continental Divide at one of the wildest places I've followed my hiking boots to. As far as the eye can see it's mountains piled upon tundra upon mountains. Indescribable.
Spring comes to the slopes here and brings new life. We join it for a spring saunter in the arctic to remember.
Itinerary
The Arctic National Wildlife Refuge backpacking trip is a classic Arctic Alaska backpacking trip; just the right amount of hard.
The walking is good and there are a lot of ways to run this route. Like all the trips I run, the itinerary is somewhat fluid. Weather, hiker experience, and many other factors determine the actual trip. But to give the web visitor a basic outline of how this trip might typically unfold, here's a loose look at the route: for simplicity's sake, I'll assume the trip dates are Aug 1 – Aug 8.
Realize everything here is simply an example. In good shape, we could walk this trip in 4-5 solid days. We could also easily spend 10-12 days here, exploring everything along the way. I feel that an 8-day backpacking trip (+ 2-3 days of travel) just "fits" it well.
Trip participants should arrive in Fairbanks no later than the evening before our scheduled trip departure date. For our example, the Trip would require all participants arrive in Fairbanks sometime on July 31. I highly recommend you try to arrive even a day earlier if at all possible, to allow for flight delays resulting from weather. Expeditions Alaska does not provide, but can recommend, accommodation in Fairbanks.
Do we have a Match?
Who's It For?
It's for you. If you're reading this, it's for you.
Meets the standard for intermediate hikers. You don't need to be a rockstar for this one. It's fine if you are, of course, with miles of tundra to explore and walk if you're up to it.
There aren't any real challenging terrain features of note. Good walking all the way.
Challenges
Any time you wear a backpack and carry it for 6 days across mountains, it's hard work. But if you're a backpacker, this is what you do.
Climbing over the Divide isn't too bad, steep, but nothing of note or concern. Slowly, slowly, and you'll be fine.
Muskeg isn't an issue, some softer than average ground is the worst you'll amble across here.